Digital Consultancy
We've developed an approach to shaping digital strategies for our clients that result in defining prioritized, cost-effective solutions that deliver a measurable Return on Investment (ROI).
Digital Consultancy aims to define a tight, digital strategy that focuses on driving your key commercial goals. Raising your profile, boosting revenue, increasing efficiency, reducing cost, training your staff and communicating better with your customers are only a few of the business priorities vital to any company's success. In order to avoid spending extra money for little return, you need a complex yet effective strategy.
Digital Consultancy is an invaluable option for those not looking to completely outsource solutions for their business. It can help provide in-house teams with training and development assistance as well as remove some ad-hoc duties.
We take pride in our deep industry knowledge and experience in providing today's leading digital and creative solutions. We provide our clients with industrial, technical, and creative experience that continuously delivers the outstanding results they've come to expect.
In order to receive a thorough understanding of your product, service, customers, company needs and/or business goals, our digital consultants can offer group interviews with you and your team members. Our experts can assess the impact and effectiveness of your digital technologies and even investigate what your competitors are doing well. Our team can then identify KPIs for further measurement and evaluation of your online strategy for success. They also take part in shaping and prioritizing solutions that will provide optimum impact and effectiveness to suit your budget, time restraints and internal resources.
In addition to our aforementioned services, our professional team can also create insight into your company by profiling consumer personas, tracking customer behaviors and observing how consumers interact with your brand. This research enables us to better understand which brand touch-points are significant to your customers and how we can help influence them throughout their "consumer journey".
We can provide each of our services individually or in conjunction with other services within the Digital Consultancy.
Tell us about your project
Let us help you get your business online and grow it with passion
Contact us and we will create and deliver bespoke digital strategies. Get solutions with the biggest impact for your business.
"Originally I had contacted Colin because I wanted to increase the number of calls for my doula and hypnobirthing services. At the time I had a website created by Godaddy and didn't know anything about it's performance. Colin educated me about the value of analytics.

He overhauled the website and created a brand new one using WordPress which I am really proud of. He installed analytics software which now allows me to see how well my website is performing.

Colin also helped me do Keyword Research to help determine an efficient content strategy for my website. This helped me focus on writing about topics that would answer questions potential clients would have.

As a result of implementing Colin's SEO strategy, I now rank number one in Google search for Hypnobirthing and on page one for Doula services in my immediate and surrounding area.

Since working with Colin I have actually seen traffic to my website go up and engagement on Facebook have never been higher, thanks to Colin helping me pick the right topics to write about. He has made me see the light about writing helpful blog articles! Before I was so nervous but now I am excited about writing future blog posts.

He also helped me design extremely targeted promotional ads on Facebook and Google Adwords which has led to prospects converting to clients.

In addition, Colin has also helped me with reputation management for my business. He's helped me put a process in place that will help me get more testimonials to establish trust with my future clients.

Since working with Colin, I've know him to have gone above an beyond to make sure that he can deliver on my business goals. He has become a trustworthy business partner. I have already recommended him to others."
Robin Ross
CEO & Founder - Blissful Births and Babies Hypnobirthing and Doula Services
"Before I hired Colin I was experiencing many difficulties with my website; high bounce rates, low number of visits per month, a crowded and unorganized look and feel, lack of information for potential sponsors, and an unorganized approach to sharing on my social media channels.

At first I contacted Colin thinking I needed a complete overhaul of my website. After assessing my website Colin counseled against doing the overhaul and focusing on cost-effective measures such as improving the layout and navigation of the website. After getting started Colin was able to identify many other issues that I was not even aware of. Colin quickly remedied these problems by installing software, optimizing the site to rank high in Google search and making the look and feel of the website more appealing and user friendly.

Since Colin's changes to the website I have seen an increase in website traffic, a lower bounce rate, and an increase in sponsorship inquiries. Colin went above and beyond by creating a monetization plan for the website and social media including ways to better manage my time and even content ideas that would appeal to my targeted audience.

Colin is extremely knowledgeable in his field. He is efficient, timely and results-oriented. Colin has now become a trusted adviser. In speaking with other bloggers the question I get the most is, "is he trustworthy?" Colin has every password and admin access on every platform. I have hired many people before him and hopefully no one after him!"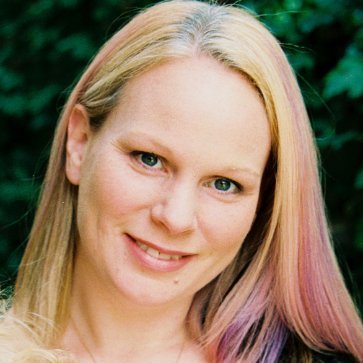 Abigail Theuring
Owner, Breastfeeding Advocate at The Badass Breastfeeder