Affiliate Management
The relationship between advertiser, publisher and customer lies at the bottom of affiliate marketing.
Affiliate Marketing is the term used to describe a form of online advertising which consists of rewarding an affiliate for referring a visitor or rewarding a customer for performing a desired action, such as making a purchase or subscribing to a newsletter. In a way, Affiliate Marketing can be regarded as free publicity for your page—a network of related websites directing customers to purchase from yours.
Affiliate campaigns have the best results when they are combined with Search Engine Optimization (SEO), Pay Per Click (PPC) campaigns, email marketing support and are well-suited for travel, retail, and service industries due to their timely research process/large-volume sales.
Effective Affiliate Marketing is not throwing a bunch of links at different website owners in the hopes that something will stick. It is a well-planned, specified effort intended to develop long-term relationships with third party websites, research industry-relevant websites with trusted pages and build up a valuable affiliate network for your website that will bring in quality, converted traffic.
In addition, successful Affiliate Marketing also involves certain business traits such as the ability to be flexible with commission values, especially during times when there is a slump in sales, because a higher commission will make affiliates work harder for you.
Robin Ross
CEO & Founder - Blissful Births and Babies Hypnobirthing and Doula Services
"Originally I had contacted Colin because I wanted to increase the number of calls for my doula and hypnobirthing services. At the time I had a website created by Godaddy and didn't know anything about it's performance. Colin educated me about the value of analytics.

He overhauled the website and created a brand new one using WordPress which I am really proud of. He installed analytics software which now allows me to see how well my website is performing.

Colin also helped me do Keyword Research to help determine an efficient content strategy for my website. This helped me focus on writing about topics that would answer questions potential clients would have.

As a result of implementing Colin's SEO strategy, I now rank number one in Google search for Hypnobirthing and on page one for Doula services in my immediate and surrounding area.

Since working with Colin I have actually seen traffic to my website go up and engagement on Facebook have never been higher, thanks to Colin helping me pick the right topics to write about. He has made me see the light about writing helpful blog articles! Before I was so nervous but now I am excited about writing future blog posts.

He also helped me design extremely targeted promotional ads on Facebook and Google Adwords which has led to prospects converting to clients.

In addition, Colin has also helped me with reputation management for my business. He's helped me put a process in place that will help me get more testimonials to establish trust with my future clients.

Since working with Colin, I've know him to have gone above an beyond to make sure that he can deliver on my business goals. He has become a trustworthy business partner. I have already recommended him to others."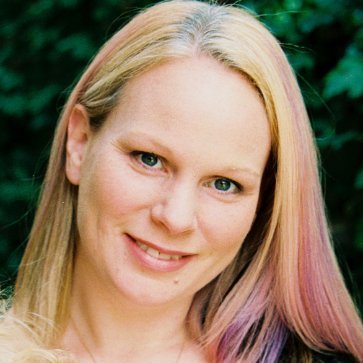 Abigail Theuring
Owner, Breastfeeding Advocate at The Badass Breastfeeder
"Before I hired Colin I was experiencing many difficulties with my website; high bounce rates, low number of visits per month, a crowded and unorganized look and feel, lack of information for potential sponsors, and an unorganized approach to sharing on my social media channels.

At first I contacted Colin thinking I needed a complete overhaul of my website. After assessing my website Colin counseled against doing the overhaul and focusing on cost-effective measures such as improving the layout and navigation of the website. After getting started Colin was able to identify many other issues that I was not even aware of. Colin quickly remedied these problems by installing software, optimizing the site to rank high in Google search and making the look and feel of the website more appealing and user friendly.

Since Colin's changes to the website I have seen an increase in website traffic, a lower bounce rate, and an increase in sponsorship inquiries. Colin went above and beyond by creating a monetization plan for the website and social media including ways to better manage my time and even content ideas that would appeal to my targeted audience.

Colin is extremely knowledgeable in his field. He is efficient, timely and results-oriented. Colin has now become a trusted adviser. In speaking with other bloggers the question I get the most is, "is he trustworthy?" Colin has every password and admin access on every platform. I have hired many people before him and hopefully no one after him!"
Our affiliate management team can establish a clear understanding of your brand, proposition and products to help you outperform your competitors. We possess the technical and strategic experience necessary to allow us to connect you with multiple networks, verticals and publishers most suitable for you while delivering optimal placement and generating volumes of genuine sales.
It is also important to maintain a trusting relationship with your affiliate sites by making sure you are paying commission within the agreed-upon deadline. We believe that the key to a successful campaign is maintaining a strong relationship with your affiliates in order to help build their trust in your brand. That is the reason why our professionally trained experts use innovative strategies and relationships with other top affiliates to increase your sales and leads within a performance-based model.
Tell us about your project
Let us help you get your business online and grow it with passion
We can manage all aspects of an affiliate campaign for your business and know how to get affiliates motivated to sell your product. We know which affiliate networks are the best for your industry and we know how to build relationships that will lead to increased coverage of your product on these affiliate sites.